Need to know more about lenses?
Welcome to our Lenses 101 page, where we help you understand more about lenses and select the right glasses for you.
Eyeglass Guide
All about Lenses
Designs
Materials
Treatments
Conditions
Latest Lens Technology
Computer lenses – If you use your computer for more than three hours a day, there is a good chance that you may suffer from blurred vision, headaches or even eye strain commonly called Computer Vision Syndrome. Computer lenses are made specifically for computer use and provide a wider intermediate area for better performance for persons who work on their computer for extended hours. Ask your eye care professional about these occupational lenses and see if they may be right for you.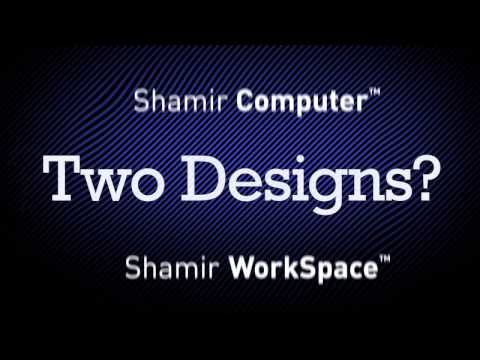 VARILUX S Series –These lenses are one of the most sophisticated advancement in progressive lens technology, and is especially beneficial to persons with high prescriptions, who can now enjoy the most individualised and precise vision with greater comfort and clarity. By taking personalized measurements regarding your eye and head movements you can now enjoy faster visual reaction time, expansive vision where ever you look in the lens. Click this link for more information http://www.variluxusa.com/varilux-s-series/Pages/default.aspx
Transitions Vantage – With Transitions Vantage lenses, get the convenience of your lenses adapting to changing light conditions that are designed to not only get darker in the sun but to allow for variable polarisation, protecting your eyes even more in bright light and blinding glare. Click this link for more information http://www.transitionsvantage.com/
Aspheric: These lenses have gradually changing non-spherical curves; they feature good vision, a thin profile, light weight, and cosmetic appeal.
Bifocals: This lens has two viewing areas one for distance and one for near with visible line between the two.
Progressive Lenses: Also known as PALs, no line, or invisible bifocals, these replace the unsightly segment lines of bifocals with a smooth, gradual transition for clear vision up close, far away, and in between.
Single Vision: Single prescription lenses can be for near or far.
Drivewear Lenses – These are sunglass lenses that are designed to maximise the eye's natural ability in different light conditions, both outside and behind the windshield. They are ideal for drivers who value comfort and safety on the road.
CR-39: This plastic lens material is much lighter than glass, but more easily scratched if left uncoated.
High Index Plastic:Great for strong prescriptions, especially high minus, there are a variety of high index lenses and materials. Because of the ability to bend light more than other materials, high index plastic lenses are lighter and thinner, especially at the edges. Some, like the two below, are also impact resistant.
Polycarbonate: Also called Poly, this is a high-index material that is tough, shatter resistant, lightweight, and safe for active wearers, home and on-the-job safety, and everybody wear.
Trivex: This new material is lightweight and good for everyday use, but is also shatter-resistant and safe for active wear.
Photochromics: These changeable lenses darken outdoors and lighten indoors.
Polarized: Good for outdoor sports and daytime driving, these sunlenses block polarized light that causes the glare that can come from any horizontal surface (from bodies of water to the hood of your car)
Scratch-resistant Coating: It increases durability and resists scratching and abrasion.
Tint: Color treatments can make lenses cosmetically flattering for everyone.
UV Coating: This lens treatment helps protect the eyes against potentially damaging ultraviolet radiation (UVR).
Crizal Opti Fog lenses: Don't let fog blindfold you. Optifog is a new breakthrough technology with superior anti-fog properties that provide long lasting fog-free vision, which would allow your lenses to perform to optical quality. So stop the fog – with Optifog lenses. Click this link for more information http://www.optifogusa.com
Anti-reflective Coating (AR): This treatment eliminates nearly all reflections from lenses, making them crystal clear and improving both vision and appearance.
Crizal PreVencia (Blue Satin™) is an anti reflective coating that has all the attributes with a special emphasis on blocking "blue" light, that is predominant to persons who use tablets, smart phones, LCD and LED displays, or work in areas illuminated with compact florescent or LED lighting on a regular basis. Crizal PreVencia has been proven to deflect harmful blue violet light by 20% as it is designed to filter out harmful light while letting beneficial light pass through. It also has an eye-sun protection factor (ESPF) which means more UV protection for your eyes compared to wearing nothing at all, and It also maintains excellent transparency for optimal vision at all times.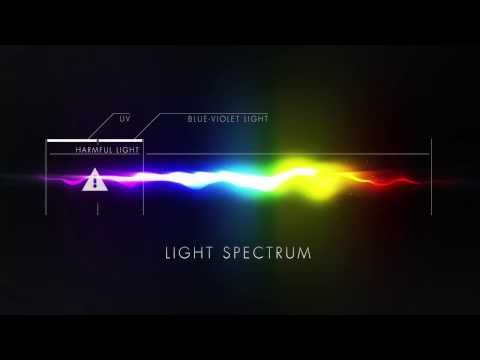 Astigmatism: Because of an irregularly shaped cornea, vertical curve is not the same as the horizontal one. The main symptom is blurring.
Hyperopia (farsighted): This means you need vision corrected to see up close.
Low Vision: Vision impairment that cannot be corrected by eyeglasses, contact lens, surgery, or drugs-problems can range from moderate) e.g., the inability to do daily tasks such as read a newspaper) to serve vision impairment or "legal" blindness.
Myopia (nearsighted): This is the inability to see well at a distance.
Presbyopia: A normal process of aging, this is the inability to see up close it results from the gradual hardening of the eyes lens.
Essilor eyecode™ Single Vision lens
Eyecode™ lenses take individualized vision to a new level Eyecode lenses are revolutionary new lenses based on real, dynamic 3D measurements of the eye, the frame, and visual behavior of the wearer. These lenses are the only lenses that use the wearer's real eye rotation center and natural head posture data to perfectly calculate the design for each eye, of every wearer. This provides the best visual quality in each gaze direction, and the highest level of individualization on the market today.
Varilux Physio Enhanced eyecode™ lenses
Designed using the next generation of lens design technology W.A.V.E. Technology 2™ – this new lens provides the sharpest vision at every distance, even in the most challenging low light conditions.
Varilux S-Series™
The Varilux S Series is a digital portfolio comprised of three unique lens designs: Varilux S Design™, Varilux S Fit™ and Varilux S 4D™. All of the Varilux S Series lens designs are backed by revolutionary Nanoptix™ Technology and SynchronEyes™ Technology. Varilux S 4D lenses include a third revolutionary technology: 4D Technology. Varilux S Series lenses combine new technologies and innovative design to offer consumers guaranteed performance.